The foldable bar creates space for your ideas.
Re-invent yourself, with our foldable klappTHEKE (Eurocounter). The multifunctional tool that creates the workspace you will never want to miss.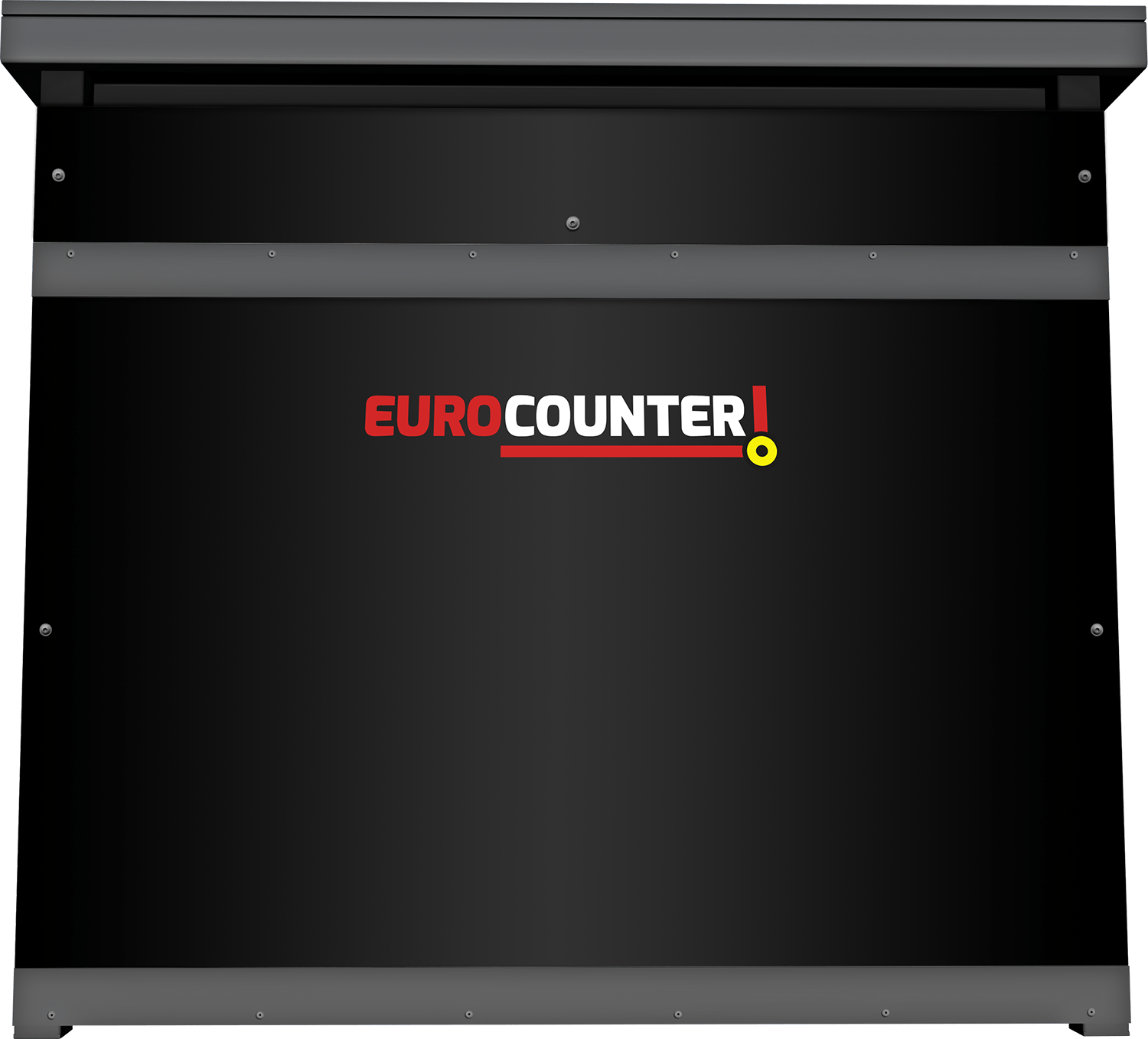 A design like no other.
Extend, resize and customize your individual element. The klappTHEKE (Eurocounter) was craftfully designed to fit your own needs.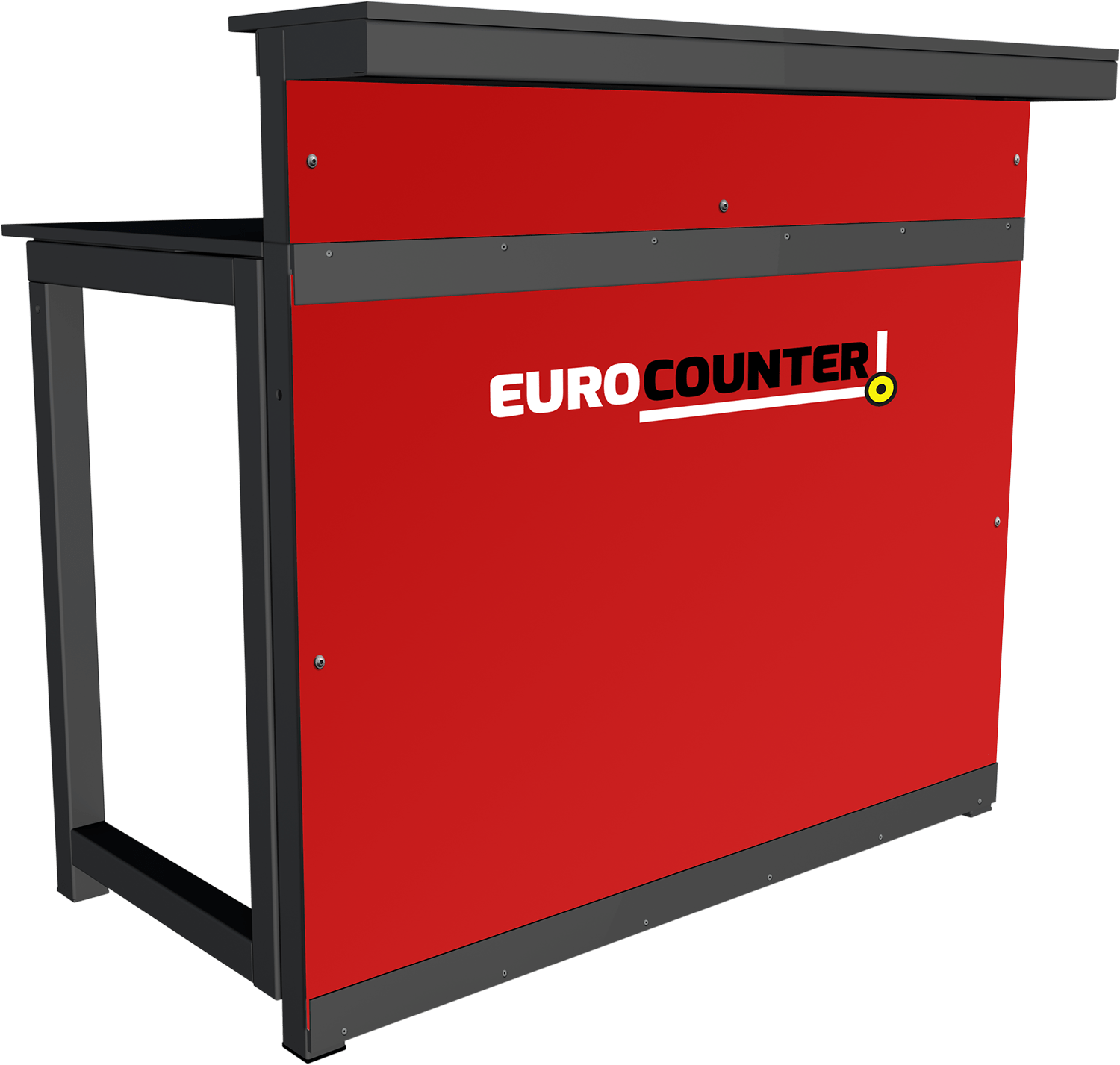 Design
The ingenious design of the klappTHEKE (Eurocounter) combines sturdy aluminum with powder-coated plastic plates. Because of the simple assembly, the individual parts can be integrated or removed easily. The klappTHEKE (Eurocounter) adapts perfectly to your event and transforms itself with its individual refinements into a welcoming sideboard of a successful catering, through to your mobile high-end bar with your personal business look.
More features than the band.
More - for everything you need. Shelves for the bar, LED lighting or noble materials and any customized parts, to inspire your precious guests.
Features
The removable worktop as well as the side panels can be extended by elegant leather fronts for a comfortable lounge look or LED RGB lightning. For all those who need more space, the individual elements of the klappTHEKE (Eurocounter) with shelf walls are the perfect attachment to create storage space and new possibilities. Sockets can also be installed above the work surface in order to integrate important electrical devices directly into the work area. The slender dimensions of the klappTHEKE (Eurocounter) make an easy and comfortable transport on a euro-pallet possible.

Measurements: 80 x 120 cm
Weight: 43,5 kg
Mobility and efficiency, in many variations.
The practical 3-part construction saves time and increases your efficiency during set-up or transport.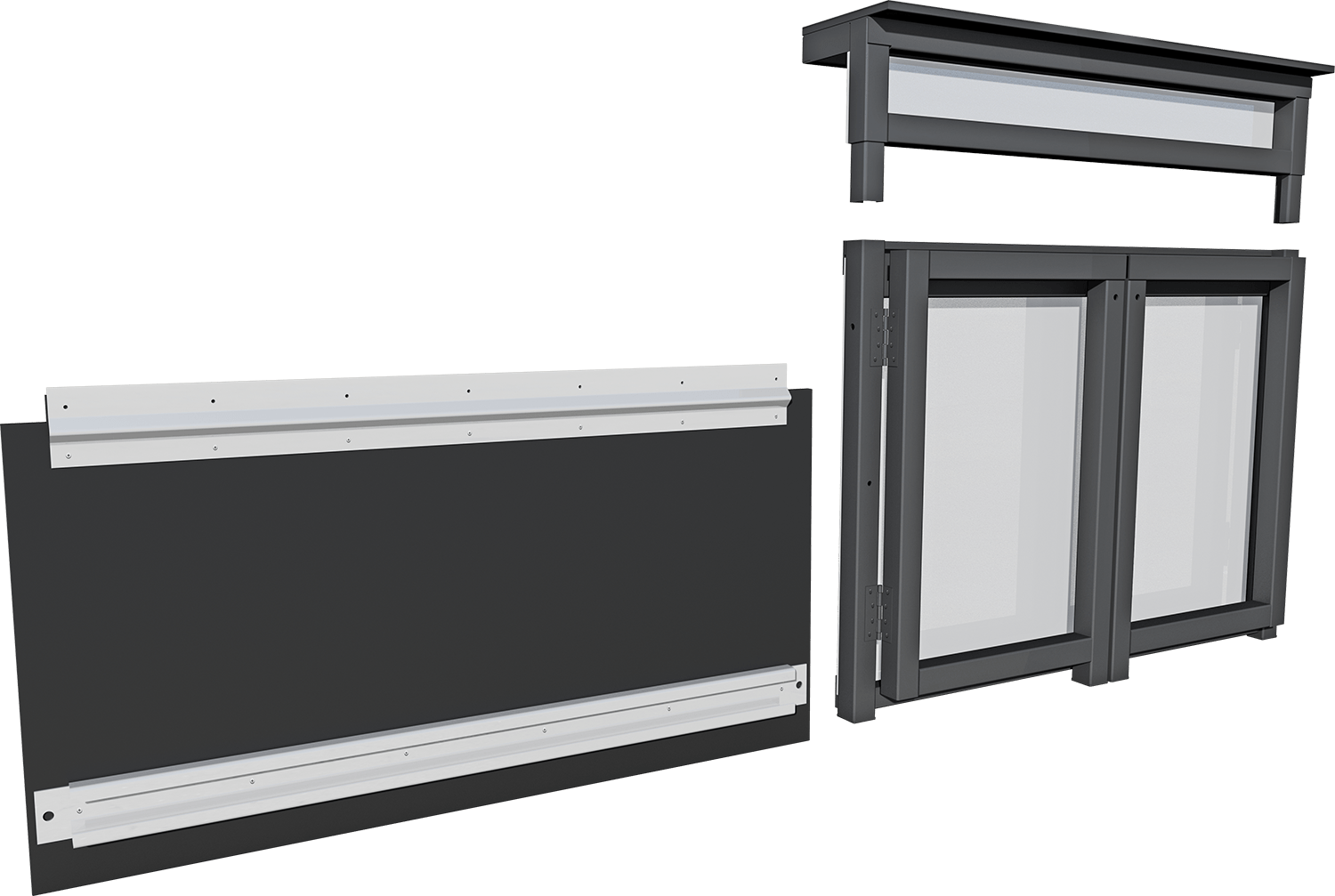 Efficiency
The detachable plates can be assembled, exchanged and formed into a larger counter in seconds. Due to the long-lasting materials and the efficient 3-part construction system, the foldable counter is both space-saving transportable and quickly assembled. Each klappTHEKE (Eurocounter) can also be brought into any desired formation by corner elements.

Set-up / Module: 1 min.
Number of elements: 3
You want to order your klappTHEKE (Eurocounter)?